Will the Detroit Red Wings be quiet at the deadline?
The Detroit Red Wings are entering the final week before the trade deadline with seven impending UFA's. Does General manager Steve Yzerman have anything serious up his sleeve? There is no doubt that Yzerman will be actively seeking to move players that do not currently fit into the Yzerplan, but how busy will he be?
Trader Steve
The first order of business is to move the players that are UFA's who do not have a future in Detroit. The #1 player of interest is Nick Leddy. A servicable defenseman and only 30-years-old, Leddy carries a difficult $5.5M cap hit. This will be a difficult contract to move without absorbing a significant amount of salary.
Thomas Greiss made 40 saves against Calgary on Saturday and showed teams that he would be a nice pickup as a backup for a contending team. He is out of options and at 36, will likely move out of Detroit at the end of the season.
Vladislav Namesnikov wants to stay in Detroit, but he is also the most sought-after forward that Yzerman is willing to move. Namestnikov has had a nice year, and has a reasonable cap hit of $2M. Namestnikov is the most likely player that will move off the Detroit roster.
Troy Stecher was recently added from the IR. Stecher would be an inexpensive addition to add depth on defense for any contending team. The Red Wings will likely ask for a mid-round pick for Stecher and if a 4th is dangled, Yzerman will move him before the deadline.
Aging Vets
Marc Staal played his 1,000th NHL game on Saturday. At 35, Staal is nearing the end of a very nice and steady career. Last week, Staal indicated that he would move if the right trade came along. In other words, he would move to a contender, possibly to Carolina so that he can be reunited with his brother Jordan, the captain of the Hurricanes.
Sam Gagner has been really steady all year for the Red Wings. Gagner is currently in his third partial season with Detroit. Gagner plays in all situations and will turn 33 this summer. Detroit would not get much for the veteran forward and he will likely sign another one year extension to remain with the Red Wings.
Danny DeKeyser passed through waivers last week. He is currently on IR and will likely remain there until the dust settles after the deadline. If the Red Wings are able to trade a defenseman, DeKeyser may be added to the active roster. With the need to see Olli Juolevi in action, DeKeyser has likely played his last game in the NHL.
Quiet Monday is Looming
With 12 teams currently at the top of the cap and 18 teams with less than $1M to add to get to the $81.5M threshold, this trade deadline looks like it could be quiet on all fronts. The teams that are most likely to add players at the deadline include Boston, Nashville, New York Rangers, and Minnesota. Each of these teams have more than $1M in cap space and look for long runs in search of the elusive Stanley Cup.
Steve Yzerman has some pieces that teams will covet. It sure looks like it could be an intersteing week in Hockeytown with Yzerman at the controls!!!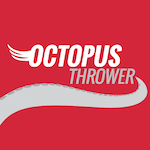 Want your voice heard? Join the Octopus Thrower team!
Write for us!