Detroit Red Wings Need Steve Yzerman to Help With 2019 Draft Prep
With the Detroit Red Wings bringing home new GM Steve Yzerman, it is time for him to get things started and get working on draft prep with a crucial draft coming up. Looking at his draft success with the Tampa Bay Lightning, hopefully, Yzerman can do the same for the Detroit Red Wings.
The Detroit Red Wings announced last week that they are bringing in a new General Manager, welcoming home Red Wings legend, Steve Yzerman. Over the weekend, many Detroit fans have been celebrating the return of Steve Yzerman to the organization as the new GM.
Yzerman's excellent track record with the Tampa Bay Lightning in past years has been incredible, and it's time he gets to work here in Detroit, with an enormous task ahead of him– getting the Red Wings back into the playoffs, and back to the Stanley Cup Finals in particular.
It's no secret that a rebuilding team needs to have a plethora of good draft picks at bay to keep the window for winning open as long as possible. The Red Wings have a lot of draft picks from the last few years that are finally getting their time to shine at the NHL level.
The hope should be that Yzerman can come into Detroit and get us some solid players in this years NHL Entry draft to supplement a team that has a lot of young talent that is looking to end the rebuild and start transforming into an era of competing for playoff spots and eventually Stanley Cups.
One of the reasons bringing in Yzerman was so beneficial for this organization is his drafting ability. It is not to say that he solely is responsible for all the scouting done in Tampa Bay, but at the end of the day, Yzerman made decisions to take players that have panned out pretty well in the past years for Tampa Bay.
During Yzerman's time with Tampa Bay, they selected players like Vladislav Namestnikov, Radko Gudas, Cedric Paquette, and Jonathan Drouin (who never panned out for Tampa and was traded) which are not really shocking names considering the Red Wings have made some decent draft picks too. The star-struck names come when looking at the fact Tampa Bay got Nikita Kucherov in the second round of the 2011 NHL Draft, and he lead the NHL in points this season.
Obviously, one player doesn't prove to be an excellent track record, but the list goes on. The Lightning also selected Andrei Vasilevskiy who was Vezina trophy candidate worthy in 2012 along with Slater Koekkoek. In 2014, the Lightning drafted Brayden Point (who the Red Wings should throw an offer sheet at) and then bounced back to take Anthony Cirelli in 2015 who finished in the top ten scorers on the Lightning this year.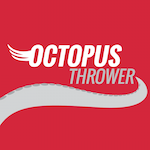 Want your voice heard? Join the Octopus Thrower team!
Write for us!
Player evaluation and predicting future value can be robust, but the players that the Lightning have drafted and then turned into stud players are awe-inspiring. Detroit Red Wings fans can only hope that as the 2019 NHL Entry Draft approaches, Yzerman can figure out who the best option is for the Red Wings whether it's a forward like Alex Turcotte or a defenseman like Bowen Byram. Time will tell, but now it is time for Yzerman to do his thing and get the Red Wings back into a time of winning.