Detroit Red Wings: Gustav Nyquist is perfect for the Boston Bruins
Gustav Nyquist is precisely what the Boston Bruins are searching for. Better yet the Detroit Red Wings could finally have a trade partner for one of their unrestricted free agents.
The market has been stale for the most part in recent days. Since the Toronto Maple Leafs made a move to acquire defenseman Jake Muzzin things have quieted down. That move, in particular, I expected to launch the trade world into motion. The Detroit Red Wings have a handful of trade candidates and with just a little over a week until "deadline day" it's time for Ken Holland to start working the phones.
Between Jimmy Howard and Gustav Nyquist, the Detroit Red Wings have a couple of players who could fetch the riches of a first round pick in return. Nyquist, in particular, is having a career year. Although he's not likely to score into the high 20's as he had in the past, he is creating so much more offense as a setup man. He's taken on this role since the retirement of Henrik Zetterberg.
Gus is playing a touch over 18:00 minutes a night, in 59 games he's recorded 15 goals, added 33 assists totaling 48 points. He's a minus -1 on the season yet his possession stats are surprisingly better than some would have thought. His CF% is 53.5%, in comparison, Matt Duchene who the Senators have officially made available recently has a CF of 47.5%.
Although the Ottawa Senators have taken Mark Stone off the market as they make one last-ditched effort to sign the scoring winger they are listening to offers on center Matt Duchene. The pair of Senators forwards along with Artemi Panarin are still TSN's top three "trade bait" players.
I don't expect Columbus to move Panerin, why wouldn't they use him as their own "rental" for the playoff run if they think they are good enough to contend? It would be the same as a team acquiring him and losing him to free agency in the offseason. I know you could get a haul in return for him but why not keep him and add to make a run?
That being said I consider Duchene with his 56 points in 49 games to be the top target. He automatically brings more value than a winger with similar stats because he plays down the middle and he's 55% successful in the faceoff circle. Remember the Senators gave up this years first-round choice to the Avalanche to get him. If the Avalanche land Jack Hughes with the Senators pick, we will never ever be able to forgive them.
The Boston Bruins were looking to add a second line right winger before the injury to their star David Pastrnak. He fell leaving a social benefit gathering and injured his thumb. He's expected to be out for an extended period of time. If the Bruins were indeed after a winger before the injury, one would think they would be a bit more desperate to add now.
Gustav Nyquist would be the ideal rental, and with an opportunity to play with one of the top teams in the Eastern Conference and with having a genuine chance to win the Stanley Cup I would expect him to waive his no-trade clause for Boston.
In that article I previously mentioned, the TSN trade bait, they have Nyquist ranked 8th. Wayne Simmonds, Kevin Hayes, and Mats Zuccarello are all ranked ahead of him. Nyquist has more points than all of them and is just one goal behind Simmonds on the season. I get the playoffs can become rough, and teams would rather have a power forward who can score like Hayes and Simmonds, but Nyquist is having an outstanding season.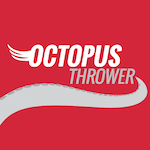 Want your voice heard? Join the Octopus Thrower team!
Write for us!
His playoff history may shy some suitors away, in 35 career playoff games, he's only recorded 4 goals and 8 points. That being said, there is little doubt that there will be a trade market for Detroit Red Wings forward Gustav Nyquist and the first call Ken Holland needs to make is to the Boston Bruins.