For the second Winter Olympics in a row, Mike Babcock has his hands on the wheel.
It was announced yesterday that Babcock would be the coach of Team Canada, with Ken Hitchcock, Lindy Ruff, and Claude Julien assisting him. It's the same group as Vancouver in 2010, which probably makes most Canadians happy.
It speaks wonders about Babcock that the country wants him back as a head coach. It shows he hasn't lost his step when it comes to coaching in the last four years, and they believe he has it in him to coach a star-studded team successfully.
So what does this mean for the Red Wings?
It means that our head coach is going to be asking so much more out of our players. He will be so goal-oriented that he will expect nothing less than the best from the team.
And it will mean, just like last time, that people won't think he's capable of success. Or that he'll be running himself ragged trying to make both teams as great as possible. Well, I have a solution for that, and it's the same solution he had last time around…
I drew this back in 2010, well before I got my tablet to draw mildly better comics, discussing just how Babcock will be able to make all of this possible. Disregard my terrible handwriting.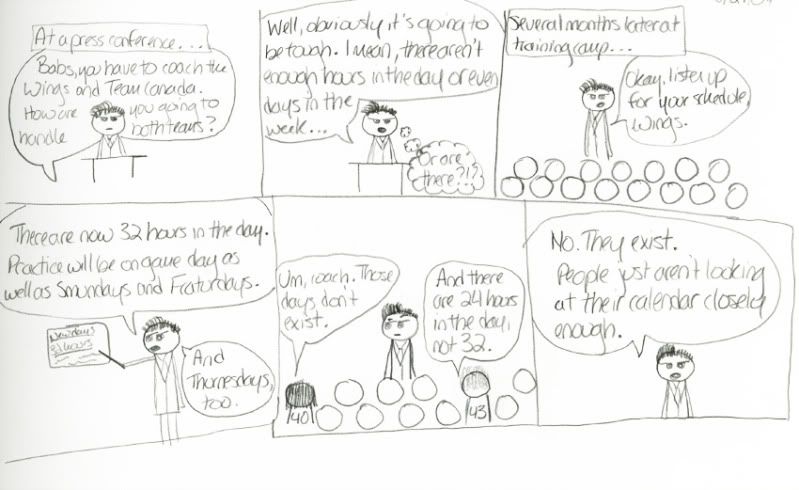 Tags: Mike Babcock NHL Olympics Team Canada