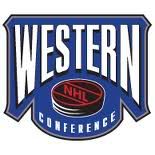 Tonight we have a huge Western Conference matchup when the Vancouver Canucks challenge the Detroit Red Wings at Joe Louis Arena in Detroit, MI.

The Red Wings go into this matchup 2nd in the West, 3 points ahead of 3rd place San Jose, and 8 points behind the 1st place Canucks. The Wings are winning the season series at 3-1. For any hope to take 1st in the West, the Red Wings have to win this matchup. The Red Wings are still working through some injury troubles, and alot of news has come out today as to who is actually going to dress tonight. As of Wednesday, at 3:00PM, Datsyuk is out, Bertuzzi out, Franzen also out. Hudler IS playing tonight and the Wings have recalled both Jan Mursak and Joey Macdonald. It did come at a price though…. Chris Osgood was placed back on Long Term Injured Reserve. Sucks, i was really excited this time at the chance to see Ozzie out there. We will dress 12 forwards for the first time in three games.
The injuries are not to serious though, just a precaution, to make sure guys are ready for the playoffs. Coach Mike Babcock had this to say:
"That's why I'm not a doctor or a therapist. I don't have to make these decisions," Babcock said. "I always tell the guys once the playoffs start I'm the team doctor. Until then, we got people who make those professional decisions."

So, apparantly, until the playoffs start and Doctor Babcock takes over, this is what we have.
The key to tonights game is puck possession. The Canucks are huge on it, and have been compared to the Wings lately. If they are on it tonight, and were not…. we are going to be in trouble. For the other side of the story please check out The Canuck Way.
For Live updates before and during the game be sure to check out the Official Octopus Thrower Twitter Go Wings!
Tags: Canucks Chris Detroit Detroit Red Wings Howard Injury Macdonald NHL Osgood Vancouver