It pains me that it has come to this, that we now need a weekly update on injuries. But as it seems Red Wings are dropping like flies, I guess we do. Out of a 23 man roster we are now missing 7 regular players. Including, but not limited to, our highest point getter, our leading scorer, our 3rd defenseman, our Starting goalie, and our backup goalie. Here is an update on the injuries as of saturday morning:



-Mike Modano(C) Non-self inflicted slit wrist. He has now started skating again, and is still scheduled to be back in mid-March.


-Pavel Datsyuk(C) Broken Hand. Has also started skating again, and will mostly play the first game after the all-star break, Feb. 2nd against Ottawa.


-Danny Cleary(RW) Fractured Ankle. Healing well. Will return after the all-star break.


-Brad Stuart(D) Fractured Jaw. He had plates put in this week to help with the healing. He still looking at Late February or early March.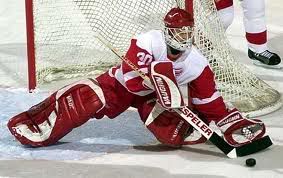 -Chris Osgood(G) Sports Hernia. He had successful surgery last week, and we expect him back in early March.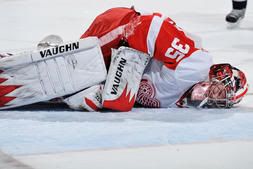 -Jimmy Howard(G) Bruised Knee. Return date is undetermined at this time, will keep you updated.


-Tomas Holmstrom(LW) Broken Hand. Will see a specialist today, initial timeframe is 4-6 weeks.
Tags: Brad Cleary Dan Cleary Datsyuk Holmstrom Howard Injuries Injury Jimmy Modano Osgood Ozzy Stuart